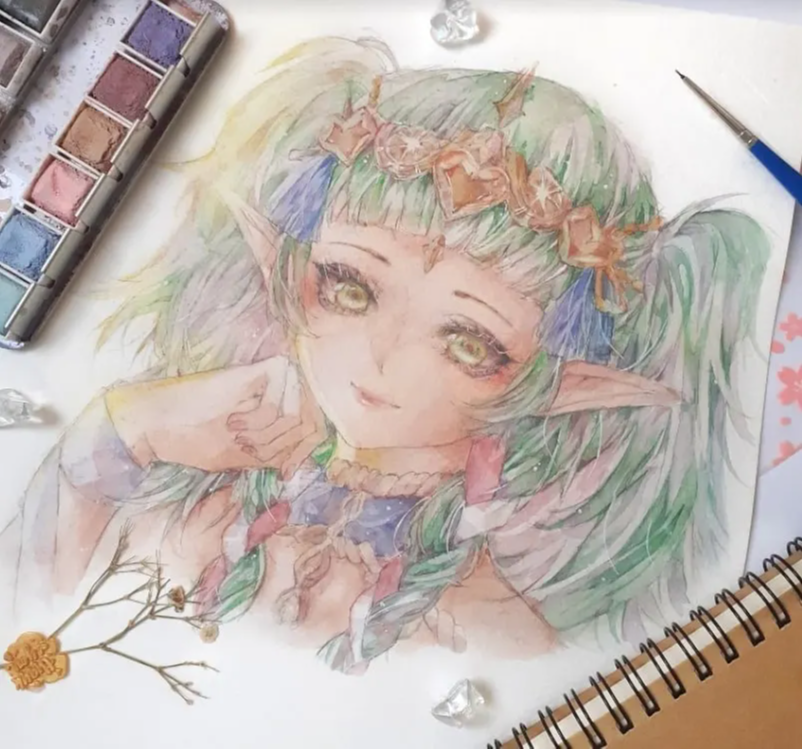 Create Your Own Watercolor Anime Illustrations With Kyu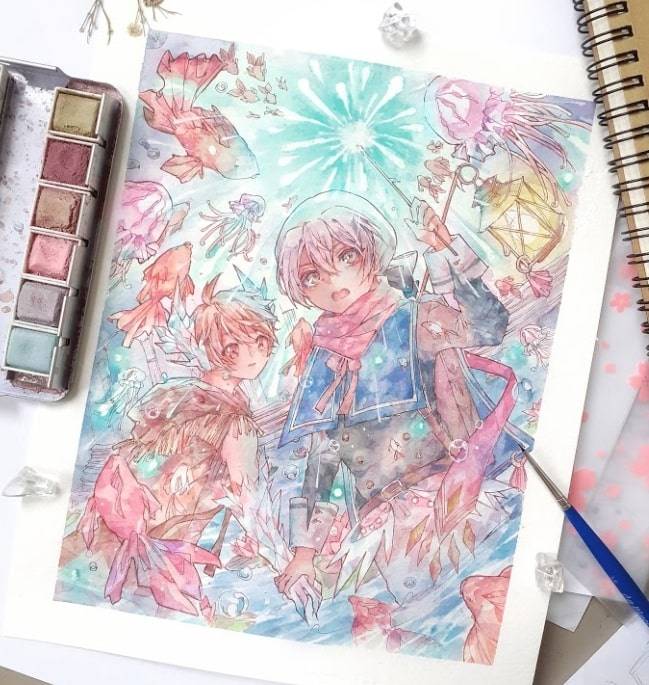 WHAT IS THIS CLASS ABOUT?
Have you always been inspired by traditional anime art? In this course, I'll guide you to create your own colorful illustrations of your characters and boost your creative process. We'll cover the fundamentals of composition, and watercolor techniques to create aesthetic paintings from your imagination.
This course is for anyone approaching an anime style and who wants to create their own lively illustrations of their characters or fanart. If you're interested in traditional art, especially watercolors, this course will help you step by step.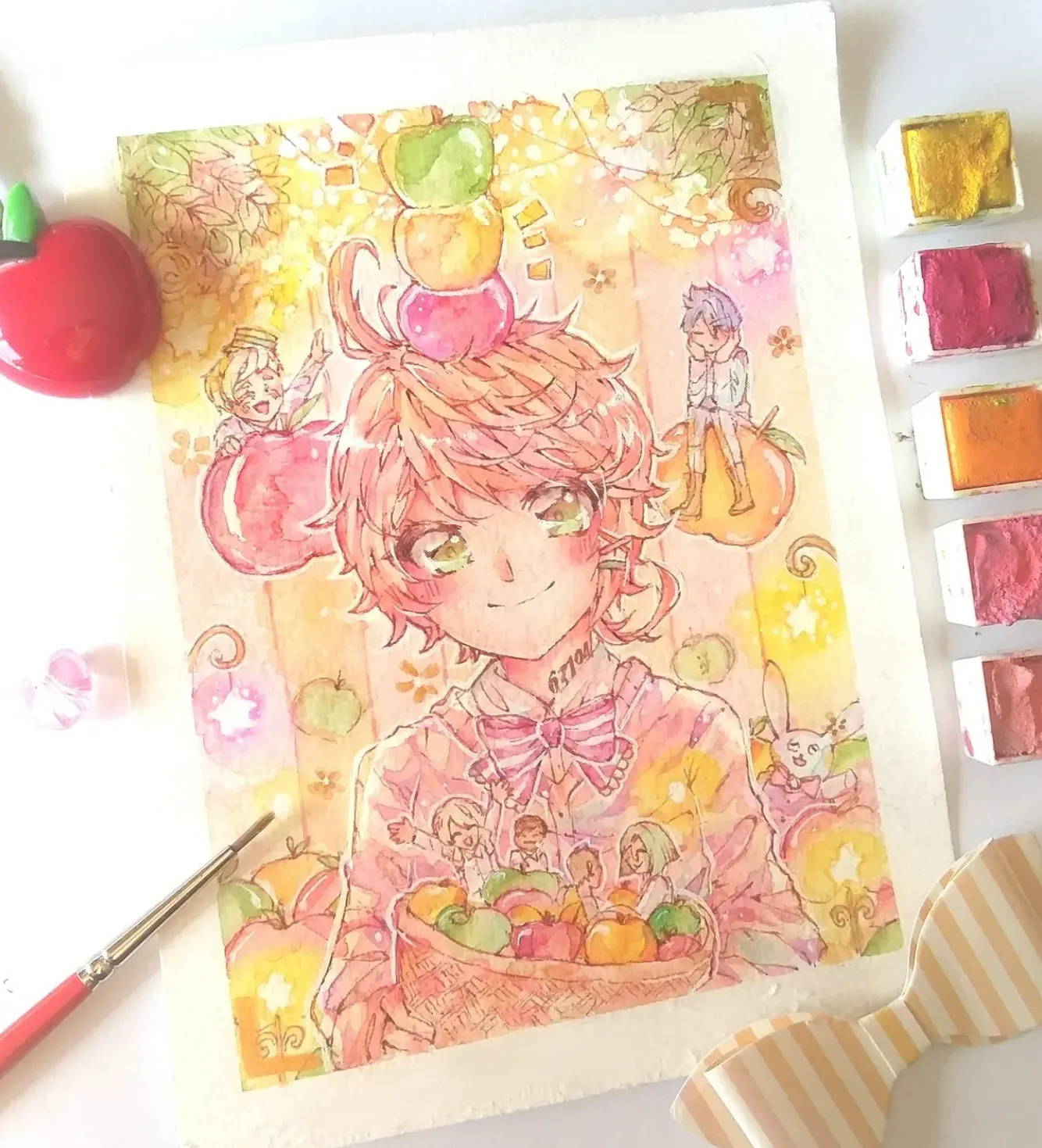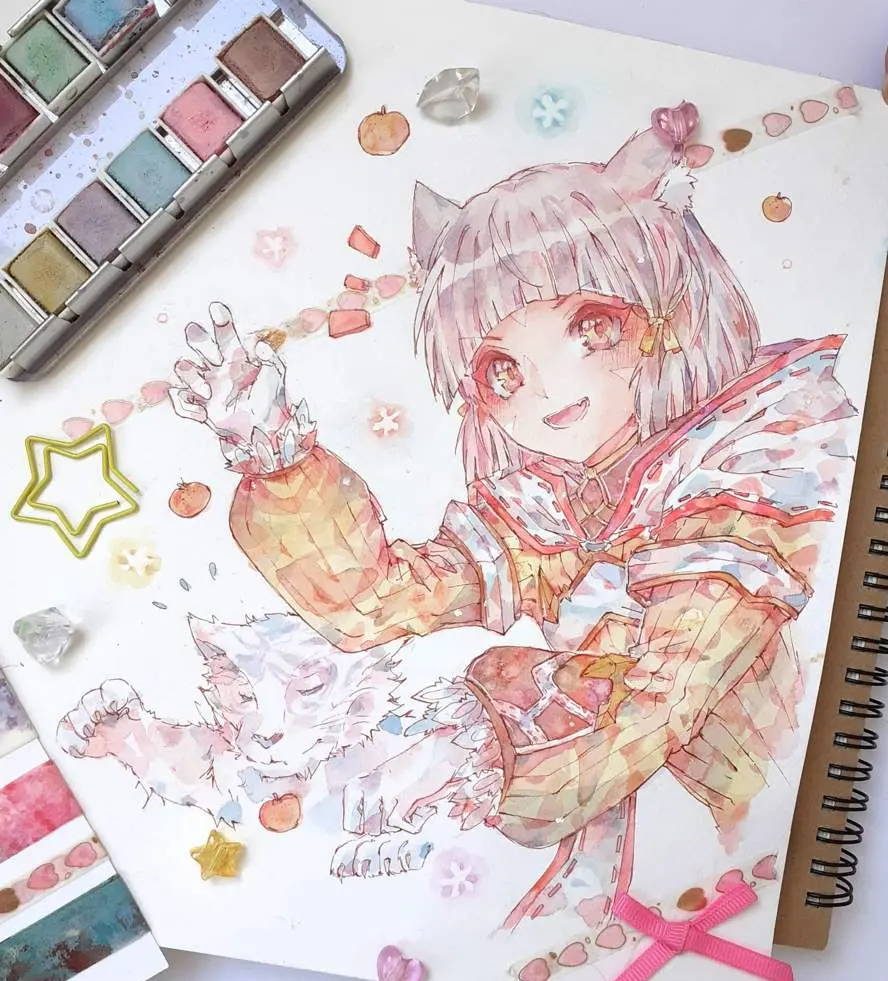 WHAT WILL THE STUDENTS ACHIEVE?
By the end of this course, you will know the sketching basics to draw anime characters and the fundamentals of composition. Then you will learn the watercolor process to bring life to your drawings to produce a full lively illustrated scene with your own characters

Step 1: Sketching Process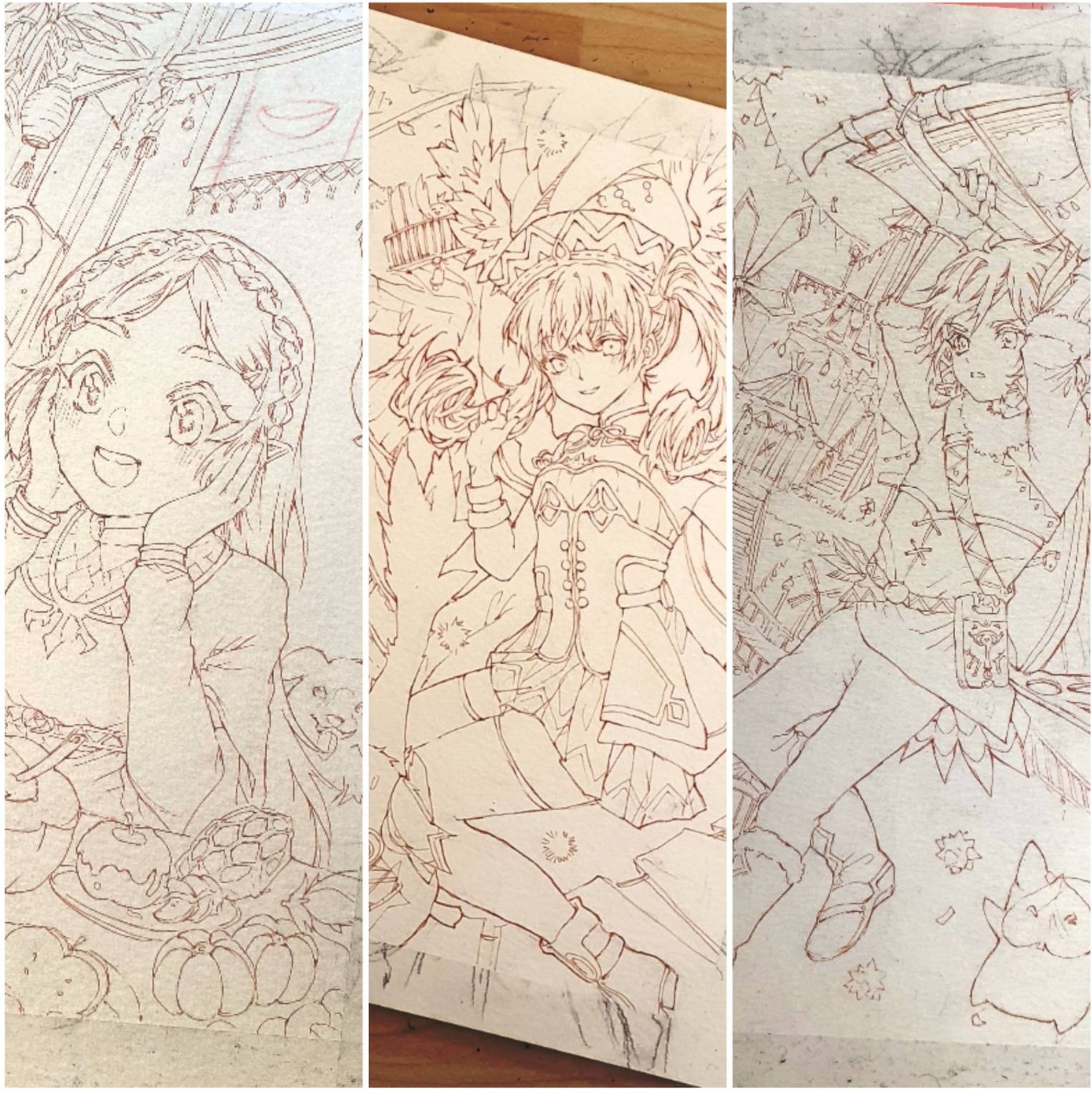 Step 2: Fundamentals Of Lineart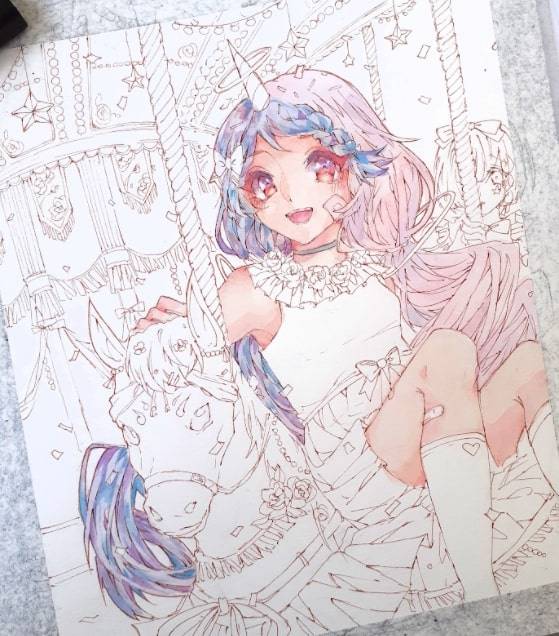 Step 3: Basics Of Watercolor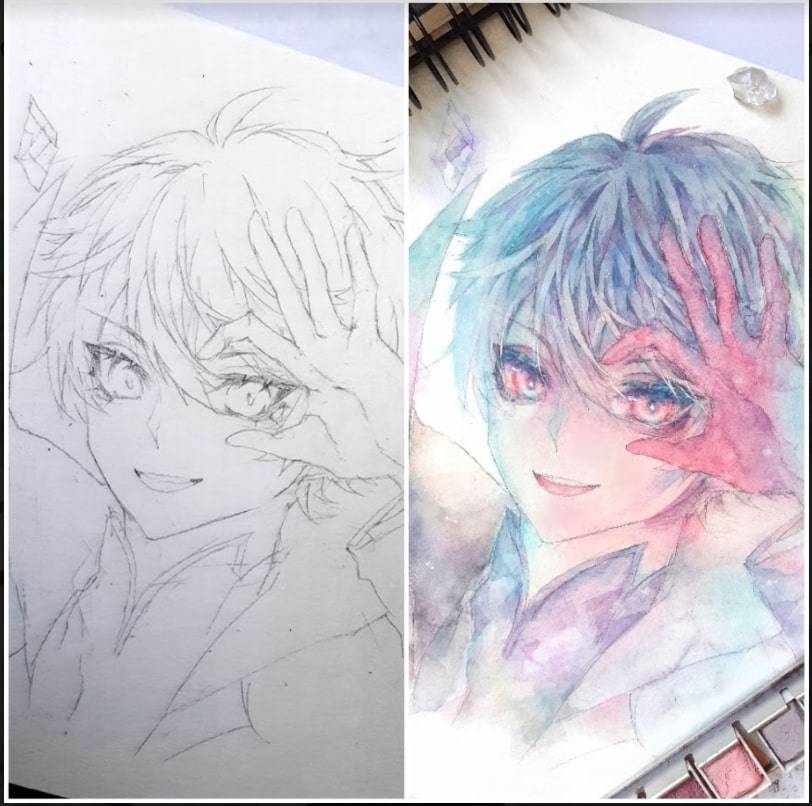 Step 4: Coloring Process For Anime Portraits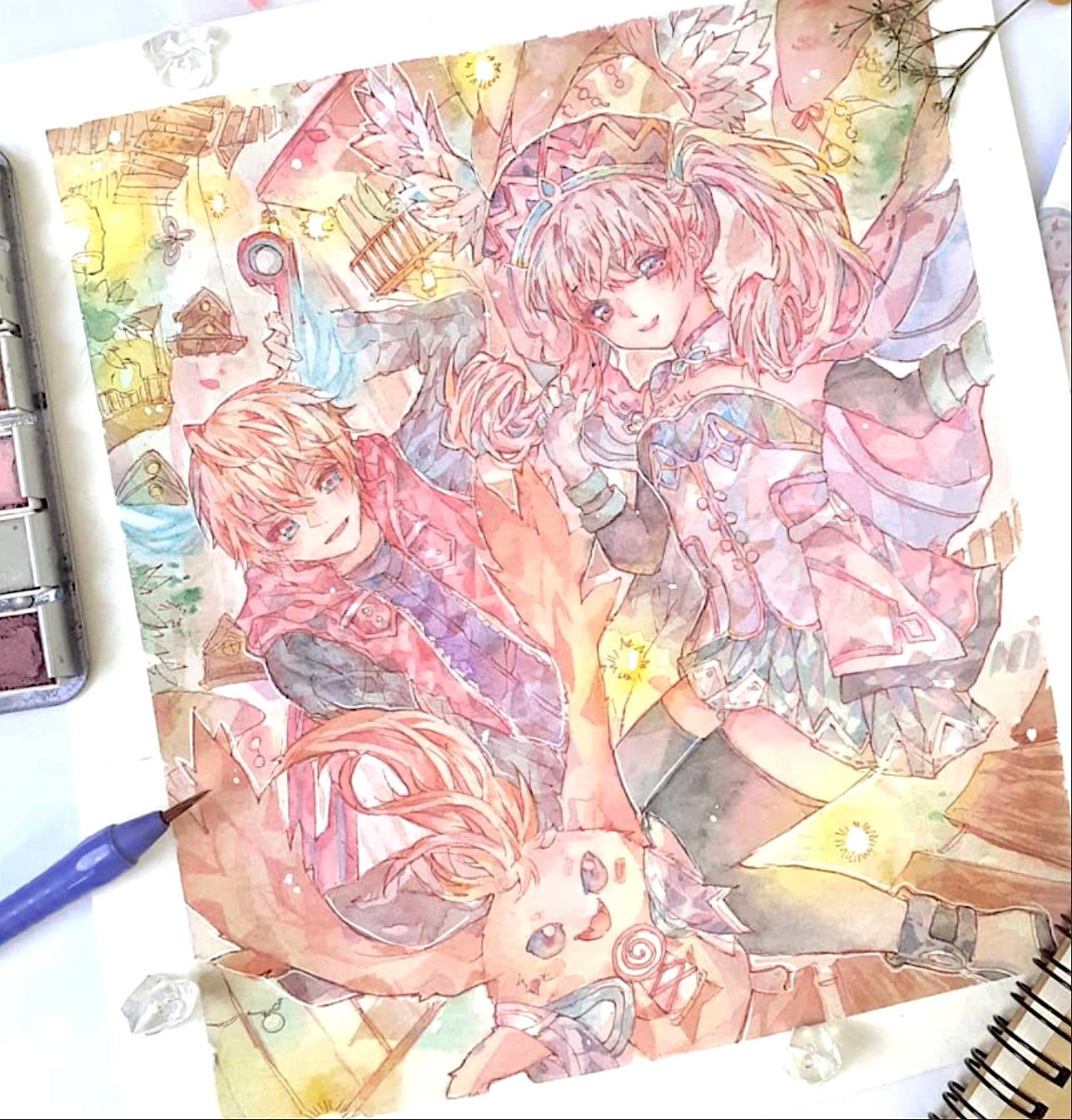 Step 5: Coloring Process For Sceneries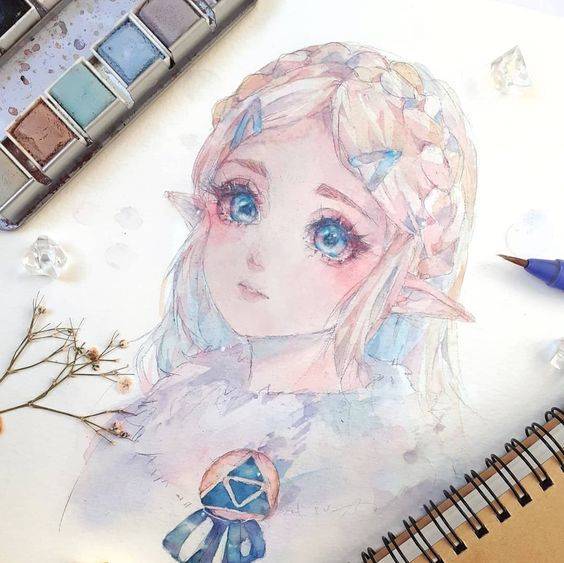 ---
Meet Your Instructor: Kyu!

Introduction to the course

Introduction to the program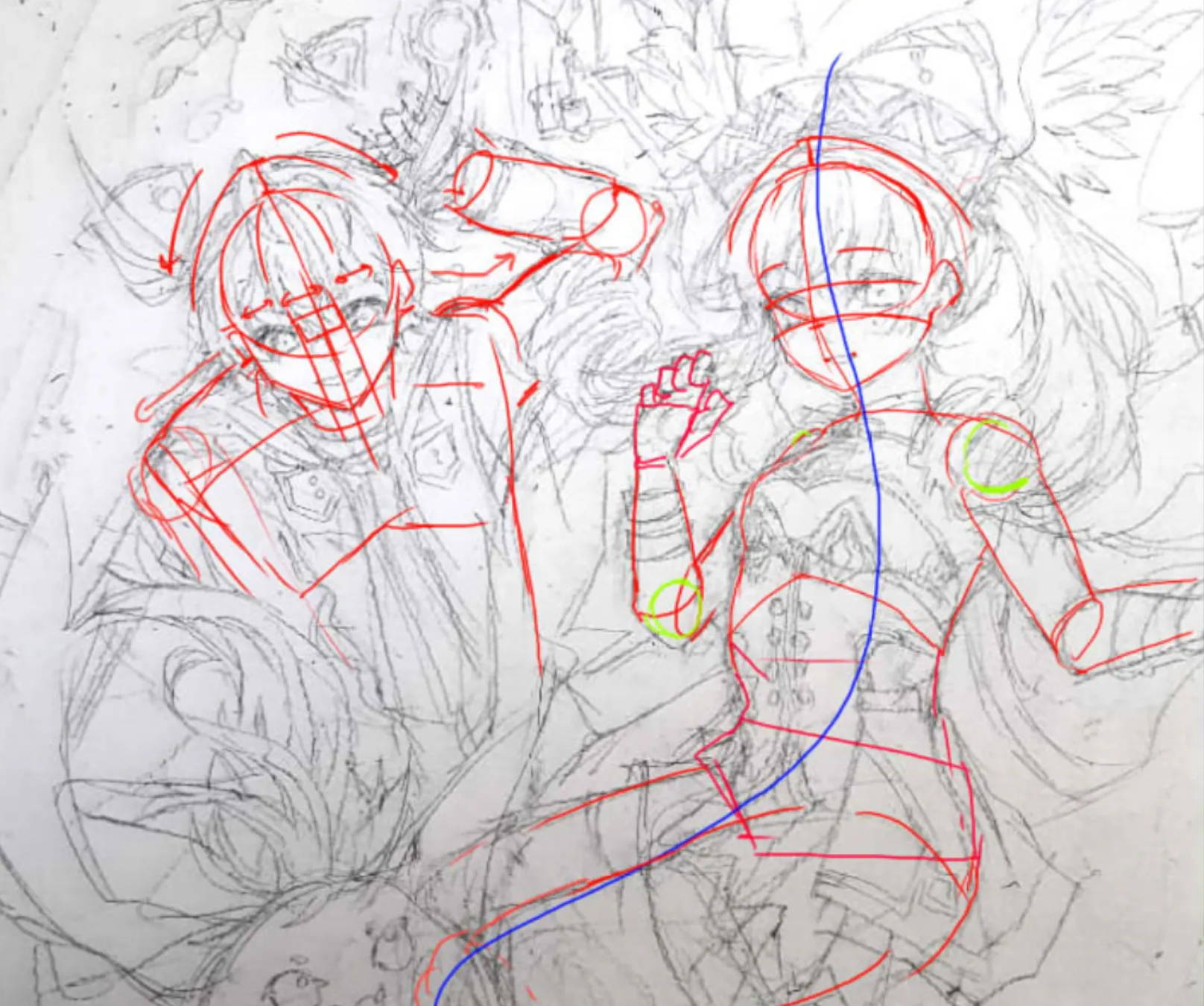 Chapter 1: Put Your Ideas Into Paper: Sketching Process

---
Facial features and dynamic poses

Basic perspective

How to compose your drawing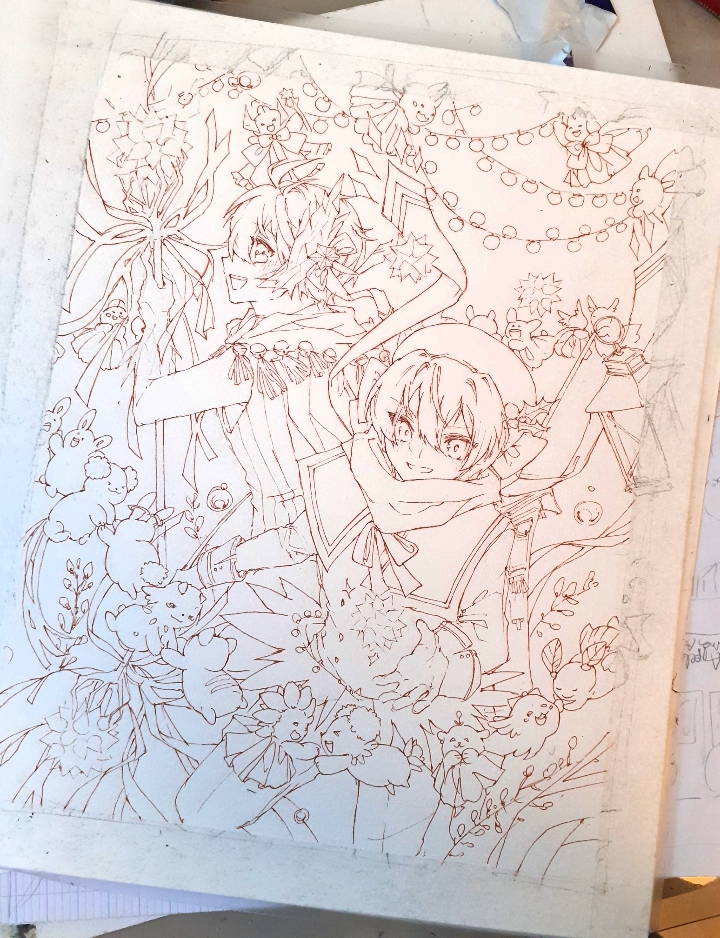 Chapter 2: Mastering Lineart

---
Control the weight of your lines

Balancing the details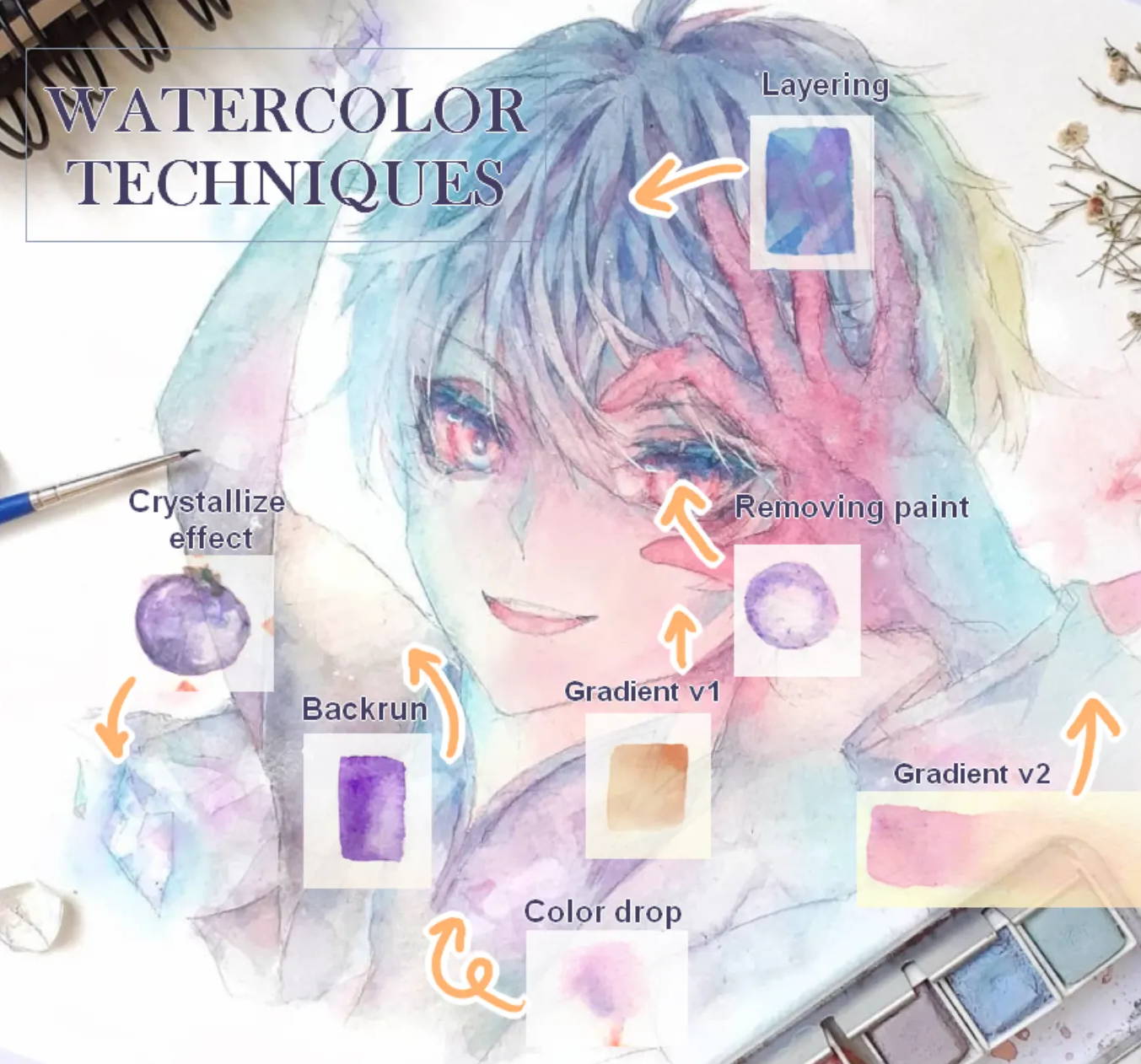 Chapter 3: Watercolor Basics

---
Fundamental techniques

How to control the amount of water

How to choose an appealing color palette

Layering the colors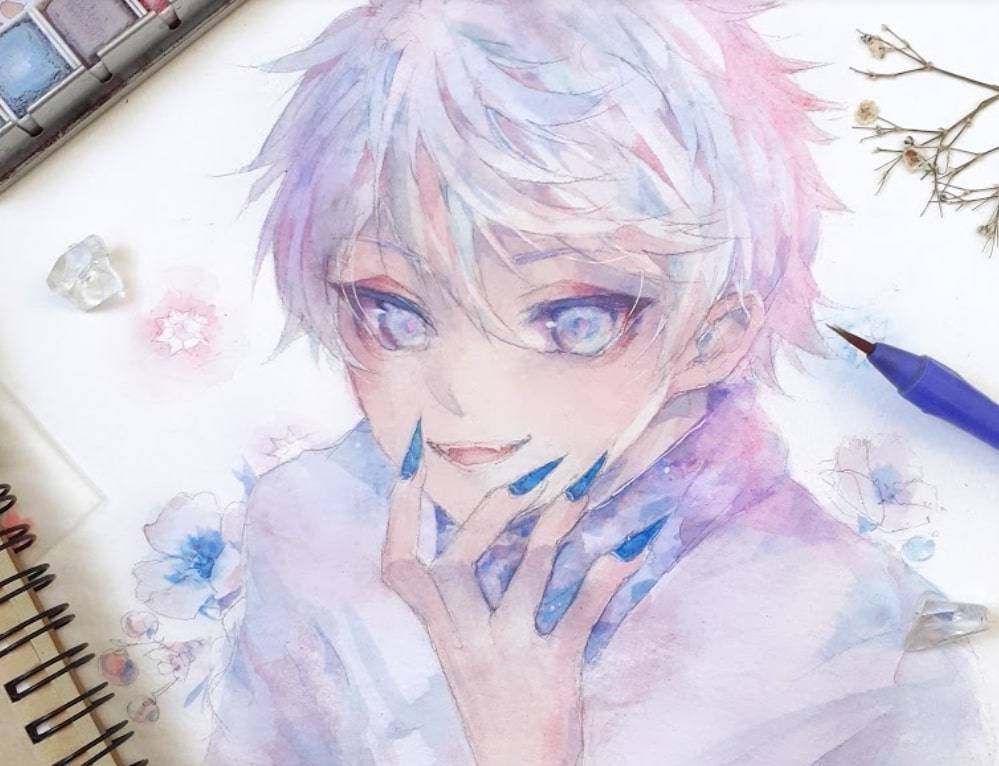 Chapter 4: Step by Step: Coloring Process For Anime Portraits
---
Colouring the skin and eyes

Colouring hair

Colouring clothes

Lighting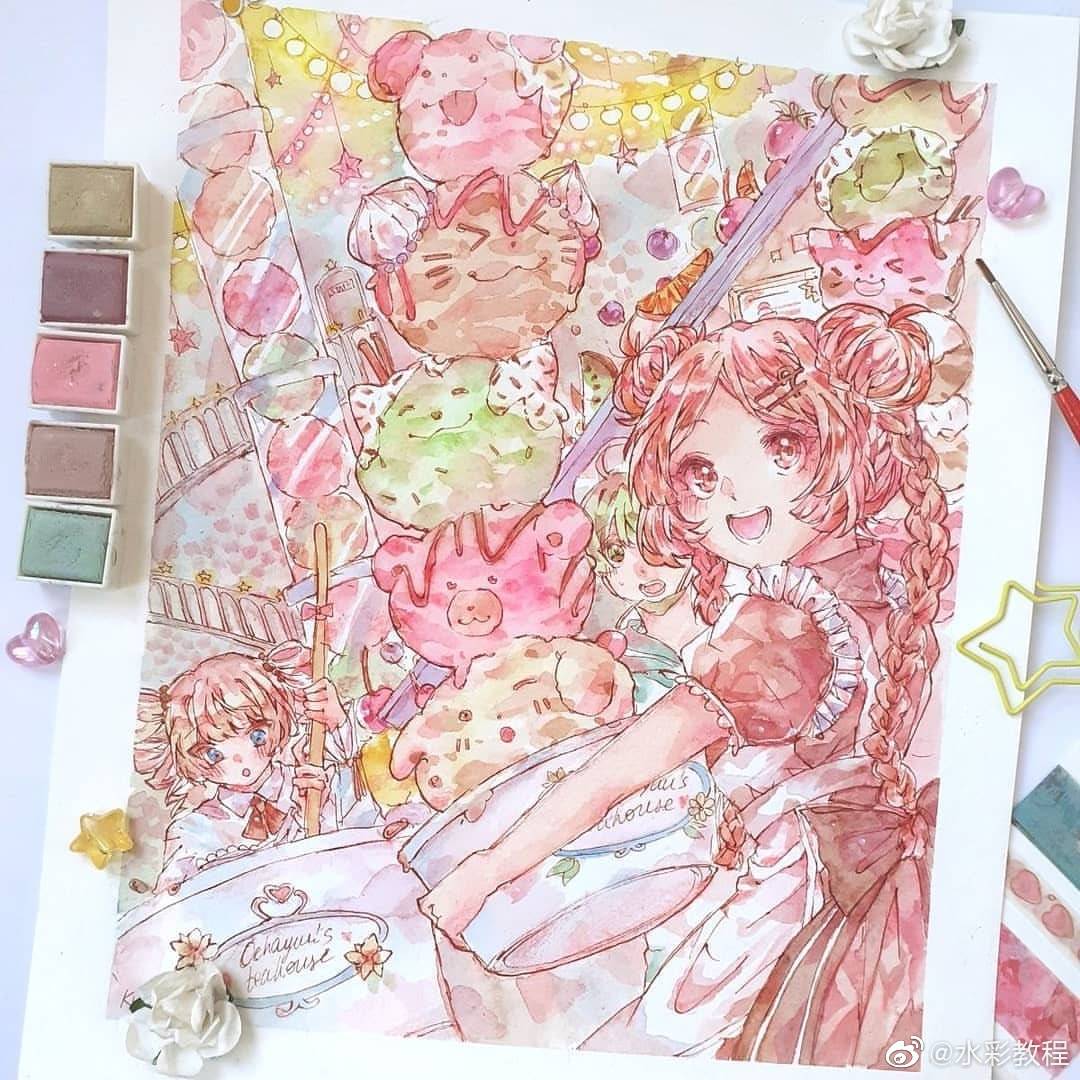 Chapter 5: Step by Step - Coloring Process For Sceneries

---
Coloring your characters

Coloring the background

Creating a unique ambiance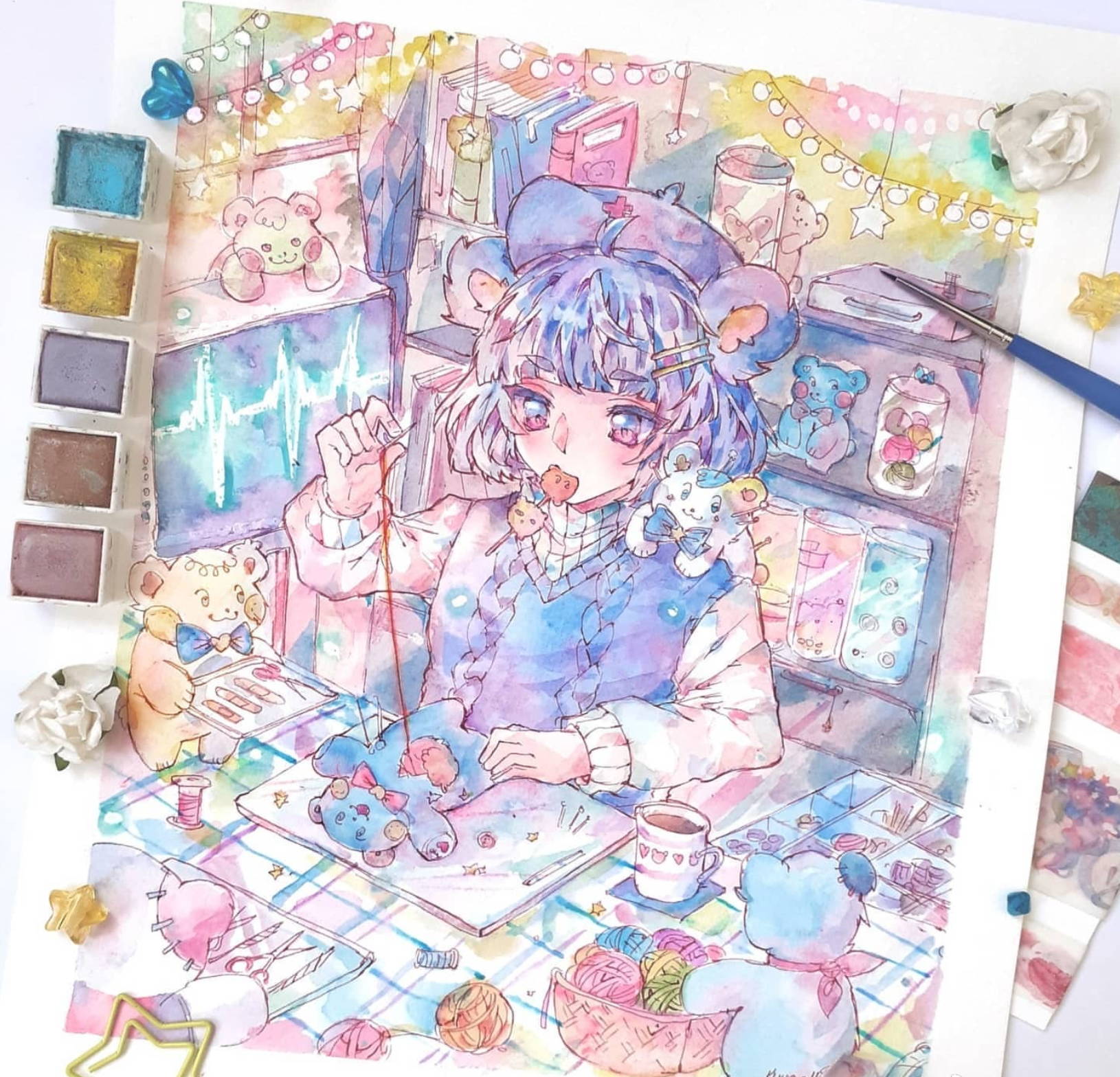 Bonus Chapter - Social Media & Your Art

---
Taking and editing a picture of your art

How social media can influence your art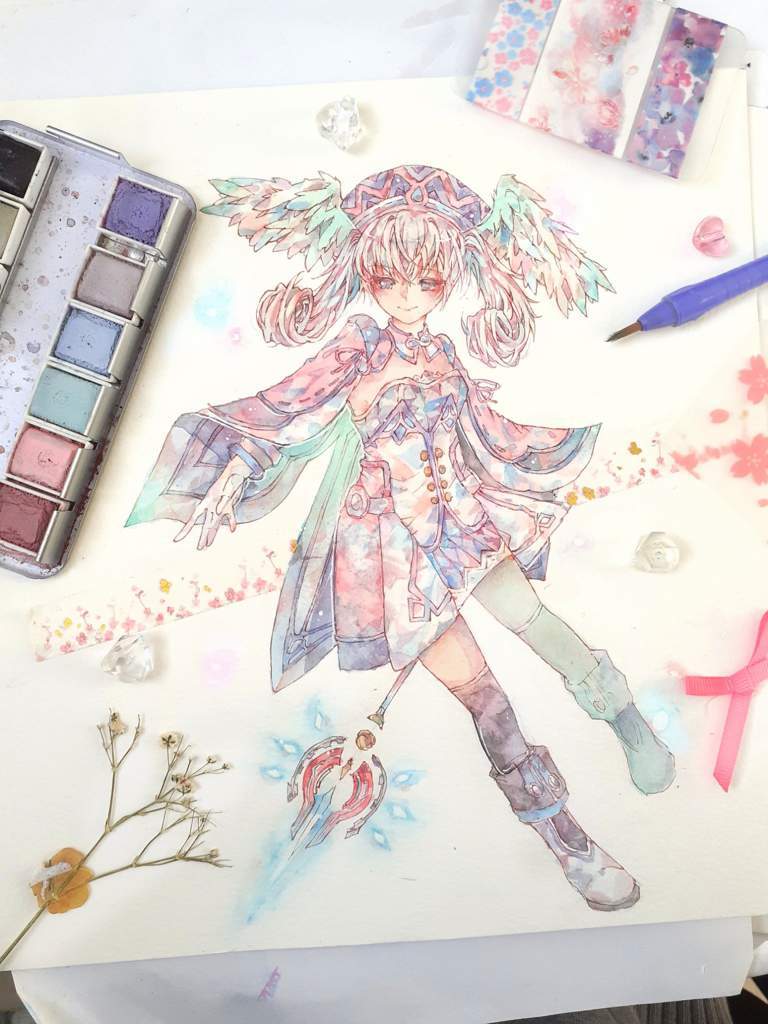 ---
  Congratulations on Completing the Course!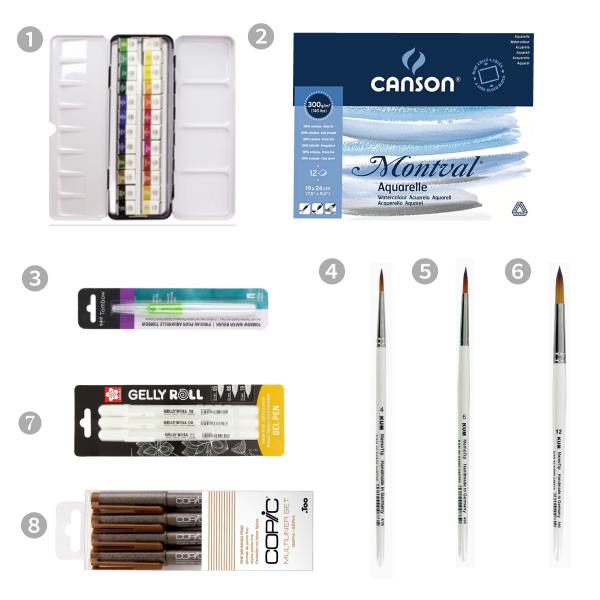 Hello! I am Kyu, a self-taught artist located in France, and still attending university.
I started watercolor 5 years ago and immediately fell in love with this media. As a grew up, anime has always been a big influence on my art as well as other artists. Drawing and painting represent for me a way to express myself so I can put my ideas into paper to create my own world with its characters. I hope that my artistic journey and whatever I can teach can inspire you!

You can access the class videos for 20 weeks. Within that period, you can replay the videos on as many devices as you want.
Earn points to Extend the Class Access

Receive points by completing chapter missions OR by taking the class two or more times a week. And use the points to extend your class access!
Quadpay is available for the payment! Your order will be split into 4 installments paid over 6 weeks! To find out more, please visit Quadpay.
If you have purchased the "All-in-one package," we will ship your package within the next 2 business days & it may take less than 2 weeks to get the package. We will also send you a tracking number after we send the package. Due to the duration of delivery, your access will be extended to 22 weeks.
We will send you an email with a webpage link and a personalized code to access the videos within 24 hours of purchase.
You're all set!
Don't feel like waiting? Here are classes you can start today
Live what you love with CLASS101